The Gamescom 2023 experience for us was not just about exploring the latest games and tech, but also about forging valuable connections in the gaming industry. As industry professionals, we had the privilege of attending Gamescom on Wednesday, August 23, 2023, during the exclusive trade visitor and press day. It was a day filled with networking, gaming, and memorable encounters with our sponsors.
Networking
Gamescom's trade visitor and press day provided us with the perfect environment to connect with fellow industry enthusiasts, developers, and publishers. The event was abuzz with discussions about the future of gaming, new trends, and exciting innovations. It was truly an opportunity to exchange ideas and build meaningful relationships.
One of the highlights of our networking experience was meeting our sponsor, Nyfter, for the first time. Nyfter is a company known for its innovative gaming peripherals and accessories, and their booth at Gamescom was nothing short of impressive. We had the chance to explore their latest offerings and engage in enlightening conversations about the gaming industry. It wasn't just a sponsorship, but a genuine connection based on our shared passion for gaming.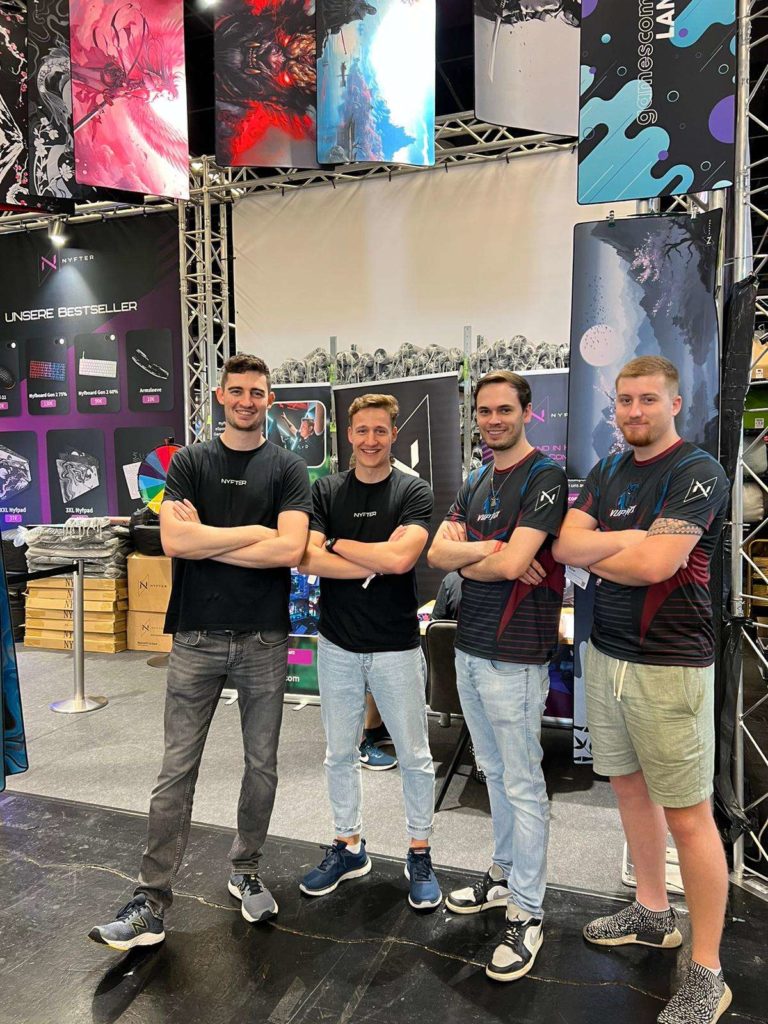 Gaming Highlights
Amidst our networking endeavors, we couldn't resist trying out some of the exciting games showcased at Gamescom 2023. One of our gaming adventures included to play the new "Payday 3." The heist-themed game had us immersed in thrilling scenarios, plotting our next moves with our team. The game's intricate planning and action-packed gameplay left us eagerly anticipating its release.
Another thrilling experience was our time in the Sim-Racing Simulator. It was a high-octane journey as we took the driver's seat and raced on virtual tracks. The simulator's realism and precision gave us a taste of what competitive racing in the future could be like. It was an adrenaline rush like no other.
Deep Dive into the Future with Bero-Host
Our day at Gamescom continued to be eventful as we met with our long-standing sponsor, Bero-Host. Bero-Host is renowned for its top-notch game server hosting services, and our collaboration has been instrumental in our gaming ventures.
As we walked through the bustling halls of Gamescom, we engaged in lengthy and intensive discussions with Bero-Host about the future of gaming. From cloud gaming and emerging technologies to the impact of esports on the industry, our conversations were thought-provoking and enlightening. It was evident that Bero-Host wasn't just a sponsor but a trusted partner invested in our shared vision.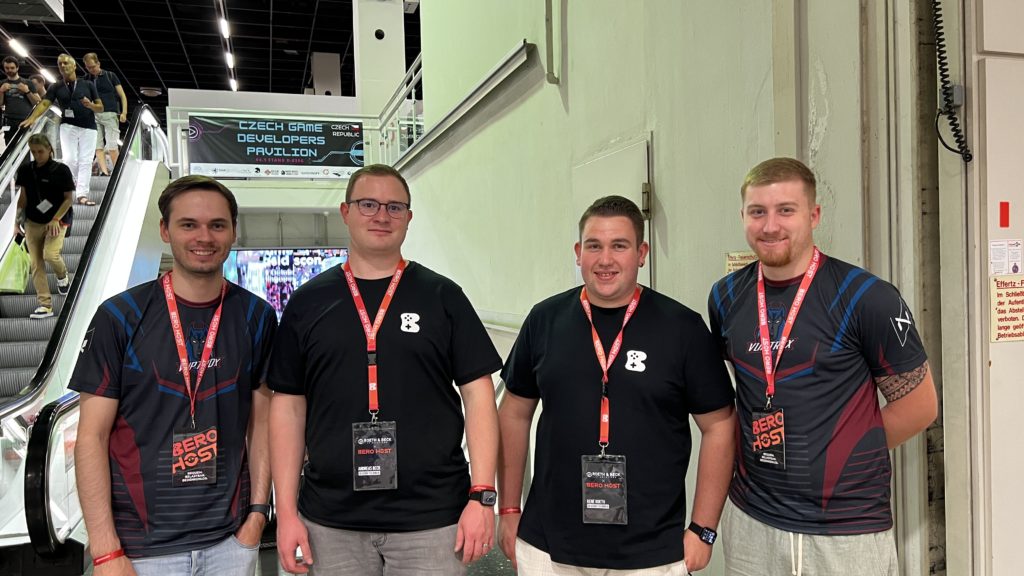 Capping Off the Day
The day concluded on a delightful note as we dined with our friends and sponsors from Bero-Host. It was an evening filled with camaraderie, laughter, and reflections on the exciting experiences of the day. Our shared passion for gaming was the perfect backdrop for this evening.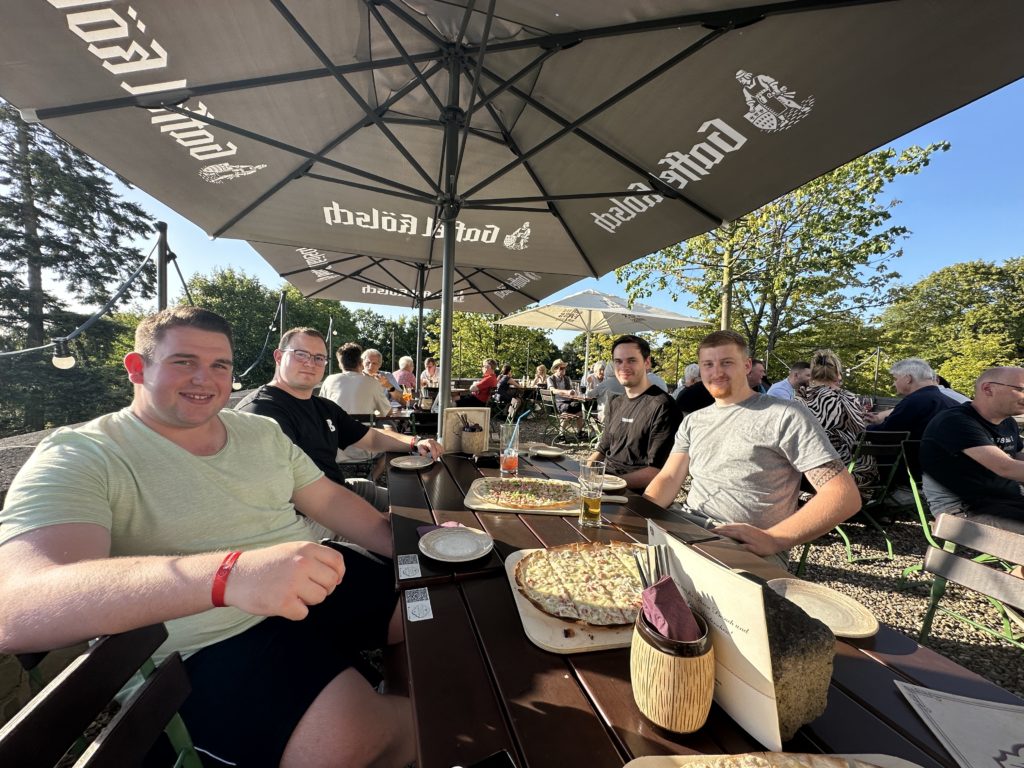 In conclusion, Gamescom 2023 was an exceptional day for us as trade visitor. It allowed us to network with industry professionals, dive into exciting new games, and strengthen our partnerships with sponsors like Nyfter and Bero-Host. We left Gamescom with a sense of optimism about the future of gaming and the invaluable connections we had made. As we look forward to what lies ahead, we're grateful for the opportunities and experiences that Gamescom 2023 provided.